What's Unique About Walter Hotz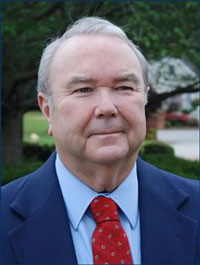 Experience
Walter has been a lead national trial litigator for more than 20 years for some of the world's largest companies (including GE and other worldwide companies and for billion dollar plus financial institutions); Since 2009, Walter's legal practice has been solely focused on representing clients regarding their property tax assessments. He has been successful at every level – in negotiating settlements, in representation before the Boards of Equalization and Hearing Officers, and in Superior Court.
Relentless Research
Walter has spent more than 1500 hours researching and studying all of the laws, regulations and cases relating to real property tax appeals and he continues to monitor daily new developments. [1500 hours is the equivalent of 40 hours per week for 9 months]
Acknowledged by Legislators for his Expertise
In 2014, Walter was asked by a group of Georgia Senators to re-write the real property tax appeal laws for the state of Georgia for the purpose of providing safeguards and rights for Georgia real property owners – and for the purpose of "leveling the playing field for the taxpayer". The Bill was approved unanimously by the Senate Finance committee and received a two-thirds approval in the overall Senate.
Expert Witness For the Georgia Senate
Walter has testified before the Senate Finance committee and before the House Judiciary committee as an expert on real property tax appeal laws and regulations.